The world bids farewell to the Blackberry Classic and with it the iconic Qwerty keyboard and trackpad that the Canadian based Smartphone maker is known for. Would there be a return to its classic physical keyboard in future? Many blackberry lovers hope so.
Ralph Pini, Chief Operating Officer and General Manager for Devices at BlackBerry, stated in a blog post that the company would no longer manufacture BlackBerry Classic smartphones.
He said :
When I took on the role as the GM for Devices, I spoke about three critical elements for the success of our devices business. First was expanding choice for customers. Second was leveraging our unmatched experience and capabilities in security. Third was building on the BlackBerry pedigree.
These are the tenets that help keep us focused and the reasons why we are committed to the success of both BlackBerry 10 and Android devices. To keep innovating and advancing our portfolio, we are updating our smartphone lineup with state of the art devices. As part of this, and after many successful years in the market, we will no longer manufacture BlackBerry Classic. For many years, Classic (and its BBOS predecessors) has been in our portfolio. It has been an incredible workhorse device for customers, exceeding all expectations. But, the Classic has long surpassed the average lifespan for a smartphone in today's market. We are ready for this change so we can give our customers something better – entrenched in our legacy in security and pedigree in making the most productive smartphones.
For now, if the Classic is still your device of choice, please check with your carriers for device availability or buy Classic unlocked online. We continue to actively support BlackBerry 10 with software updates and are on track to deliver version 10.3.3 next month with a second update to follow next year.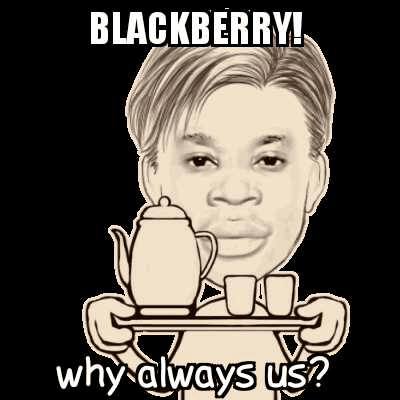 It's not all bad news from Blackberry. Reports have it that 3 Android-based smartphones are in the making. They are to launch one every quarter for the next three quarters. Surprisingly the supposed names for the devices are elements of the periodic table– Neon, Argon, and Mercury.
Neon is said to feature a 1080p 5.2-inch touchscreen display, a Snapdragon 617 processor, 3GB of RAM, 16GB of internal storage and a 2160 mAh battery. It is also expected to have an aluminum frame with a plastic back and come equipped with a 13-megapixel back camera. The device is expected to go on sale in July or August.
Argon comes with a 5.5-inch Quad HD display, Snapdragon 820 processor, 4GB of RAM, 32GB of internal storage, 3000 mAh battery, and a 21-megapixel rear camera. Sources believe it should launch in October.
The third device, the Mercury is rumoured to include a physical keyboard , a 4.5-inch HD screen, Snapdragon 625 processor, 3GB of RAM and 32GB of storage, 3400 mAh battery, 18-megapixel rear-facing camera, and an 8-megapixel front-facing camera. It is rumoured to launch in 2017.
Possible Image of Blackberry Mercury Device
The question remains Can Blackberry can successfully break into the Android smartphone market?
The following two tabs change content below.
Frederick Damasus is a tech enthusiast and blogger who has a passion for creativity and innovation. He is a self-taught graphic designer and currently delving into web design and development. He loves photography and volunteers his spare time to inspire children in orphanages through dance. He is a trained Petroleum Engineer but found himself in the AID/Development sector. He currently serves as the M&E/ICT Manager at the Center for Creative Development Strategies, an NGO based in Port Harcourt, Rivers State, Nigeria.
Latest posts by Frederick Damasus (see all)